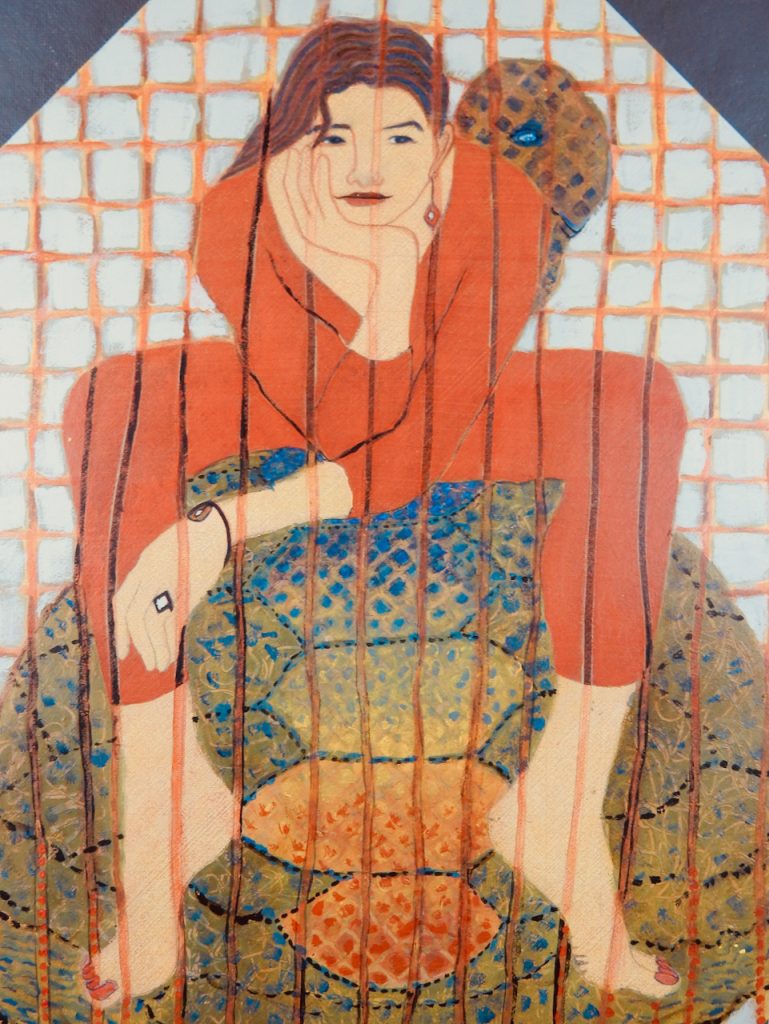 Was that you in my dream this morning
Looking at me with adoring eyes –
Offering to repair my worn sandals?
Ashamed to admit my abuse –
Neglecting to apply that oily balm.
Among those gathered around the fire,
You reached out and took one to mend.
Such a gentle loving smile;
Makes me warm remembering.
He had a dream that I slept with another
Man with a beard – a scraggly beard.
I lay there thinking, what could that mean?
He was off cooking eggs as I called to the kitchen,
IT WAS ONLY THEO.
Oh, He said, its okay then.
You seem like the telephone repairman
Who pulled up beside me as I was walking.
This same gentleness puts me at ease,
Thawing my body –
Not expecting a thing from me
As if I am perfect dressed in my flaws.
Painting title Surely from song/lyrics by Carole King, acrylic on canvas ©2016 Barbara Grant