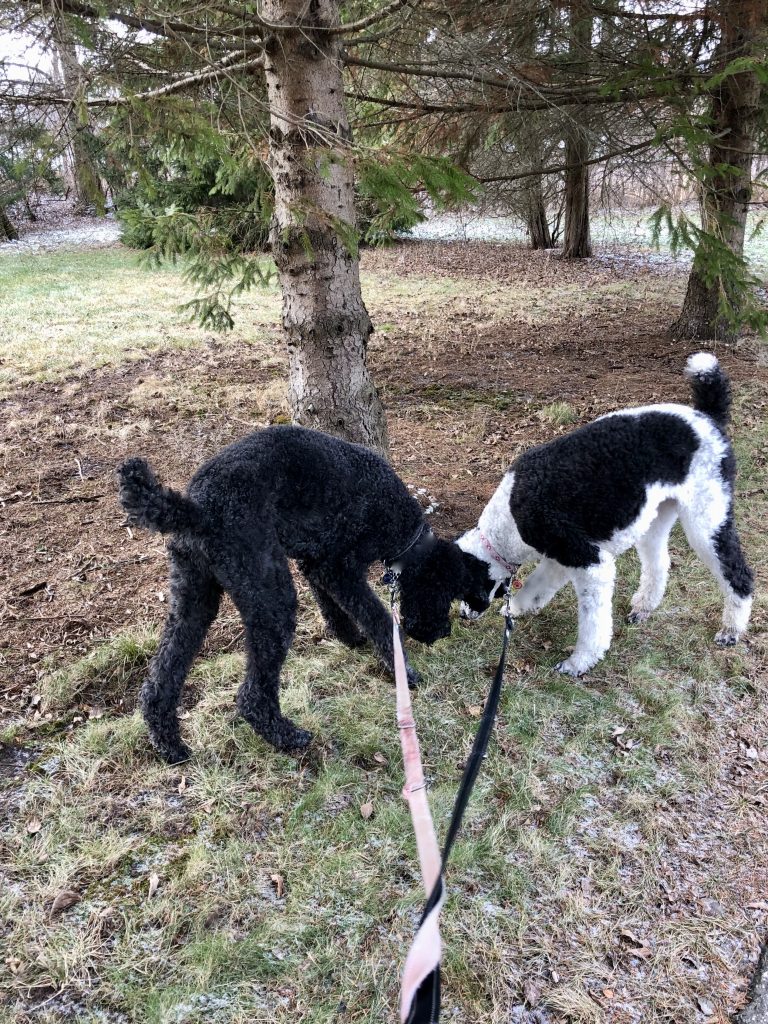 Roxy & Ringo need daily walks so I'm out exploring my neighborhood on a regular basis. It's because of this that I met Dr. M and her huge friendly, fluffy Mutt. He had gotten loose from her one day and came barreling our way down the road. I corralled him with my own doggies until she caught up, and we've been friends ever since.
Our meet-ups have been spotty over the past few years, because she works odd shifts at the hospital. But I've mourned with her as she has suffered more than her share of tragedy in that short time: a break-up with her boyfriend, the death of her mother, soon after her dad passed away, too. And if that is not enough, her beloved fluffy ten year-old Mutt needed to be put down because of a serious illness.
But she is a resiliant woman, and recently acquired not one, but TWO beautiful new pups! I was able to keep up with their growth and antics as she posted photos and stories on her Instagram. Sadly, her latest posts have been of the protective gear she's wearing in the Emergency Room! And I worry…
But one day we walked by her property and saw that she had lashed a sign to her maple tree. She's been posting daily quotes & jokes!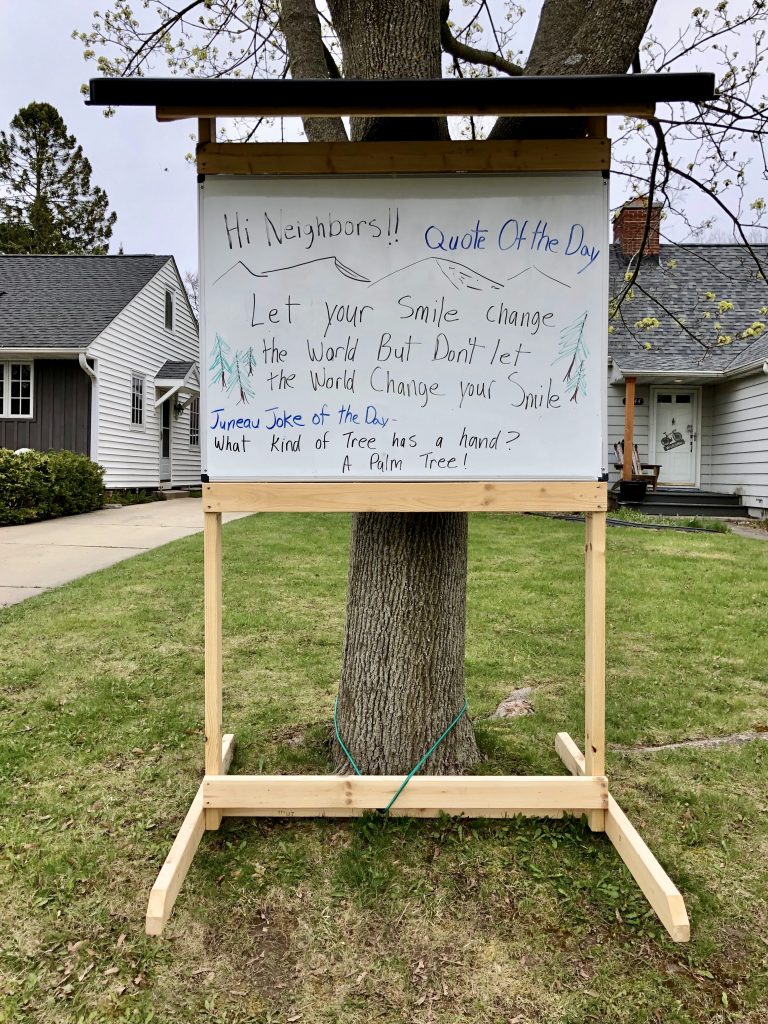 Yesterday's entry says:
"Hi Neighbors!!
Quote of the Day: Let your smile change the world but don't let the world change your smile.
Juneau Joke of the Day: What kind of tree has a hand? A palm tree!"
I especially love how she's sketched a mountain range and some trees into this composition. I think of her audacity and her courage. I'm so proud of Dr. M.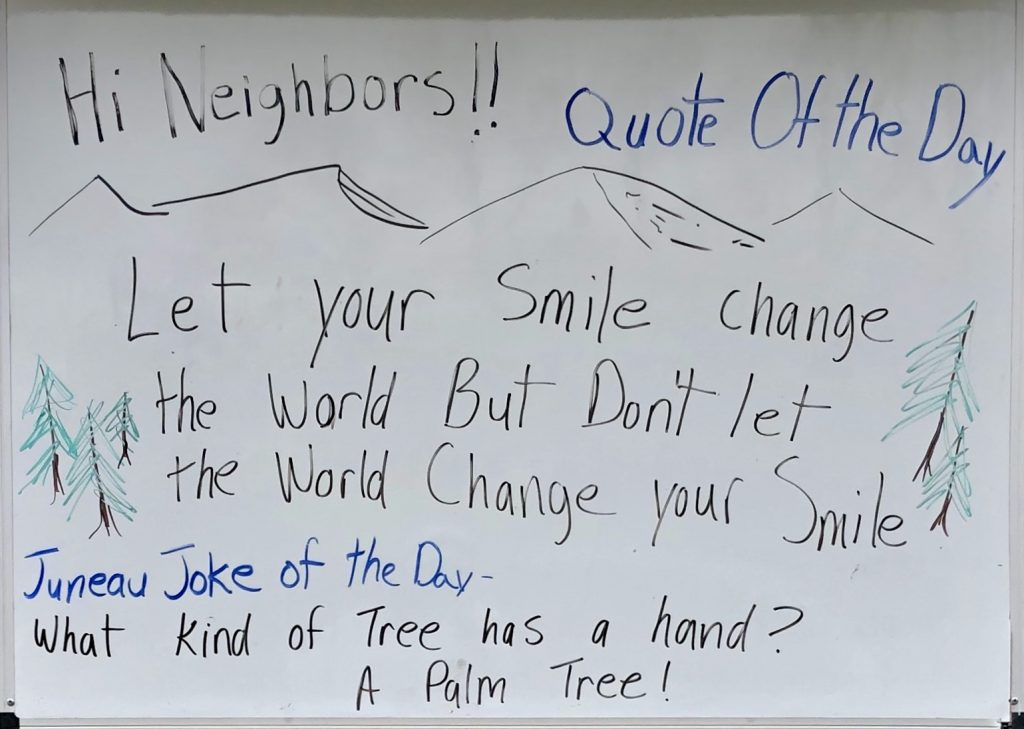 Makes me smile… and I'm not gonna let the world change my smile 😉