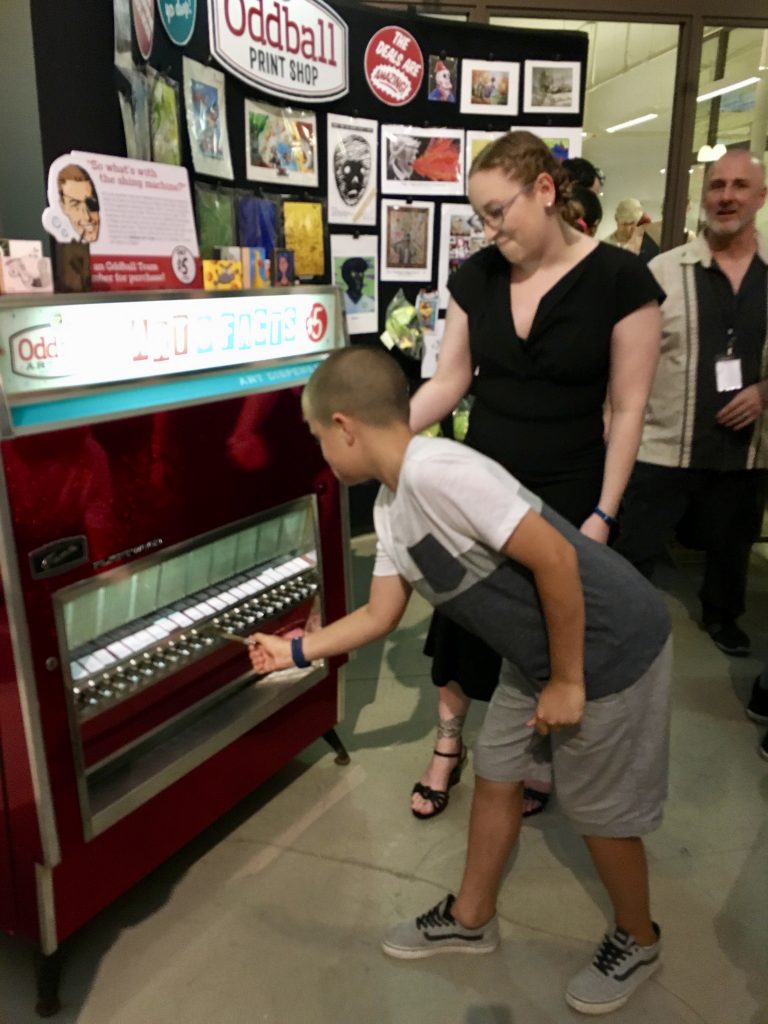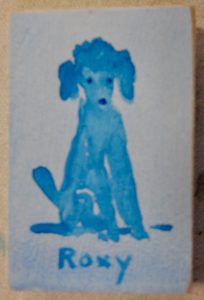 The first time the Oddball Art Machine was presented to the public, we were there!
My grandson inserted a five dollar bill and out came a cigarette pack-sized block with a poodle painted on it! The first work of art he ever purchased by himself 🙂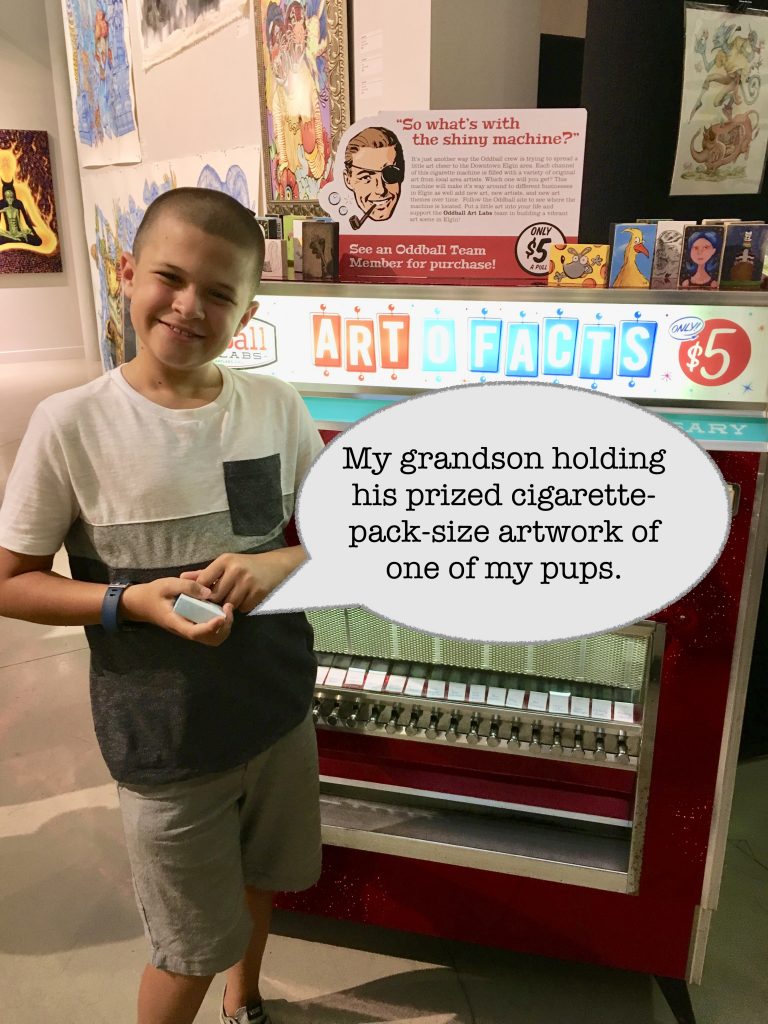 It was so fun to be included with the other artists participating in this fund-raiser, some of whom have been my friends for many years.
I'm so impressed by the way they have continued to make their artwork and meet weekly as a group – all while working day jobs and raising families – very disciplined! And best of all, they bring this creativity to the community by sharing their fun energy with the city of Elgin.
Presently, they are gearing up for a scary halloween celebration. If you click on this link to their blog you'll see delightfully creepy artworks: Hub of Weirdness.
Oddball Art Labs is a non-profit artist based organization created to advance the presence of the arts in the Fox Valley and greater Chicagoland area. It specifically works to build individual artist recognition and to create opportunities within these communities for artists to show their work through various ways:
Hosting art shows
Featuring artists of the month through various social media platforms
Building relationships with local galleries and area businesses
Providing resources to artists in preparing grants and putting on their own shows