Recently I was rearranging some tables in my studio and noticed an old typewriter tucked underneath with boxes of supplies. I'd found this portable Royal Caravan at an estate sale for $7. When I first showed it to my young grandson a couple summers ago he went crazy over it, mesmerized by a keyboard that clunked with each punch of the key… and so slow…! It occupied him for hours just examining the mechanics of such an ancient tool. I had forgotten about it until I opened the case and found this message:

Translation: Helo Nana, how are you doing since I saw you last? I can,T wait to see you again! You are soo fun, and I love seeing you! I wish we could just live together. I think we should be neighbors! That would make our life sooo much easy er! We could get everything we want done I hope you have been having a great time without seeing me, and without myself seeing you, because of school. We have to find time to see each other again!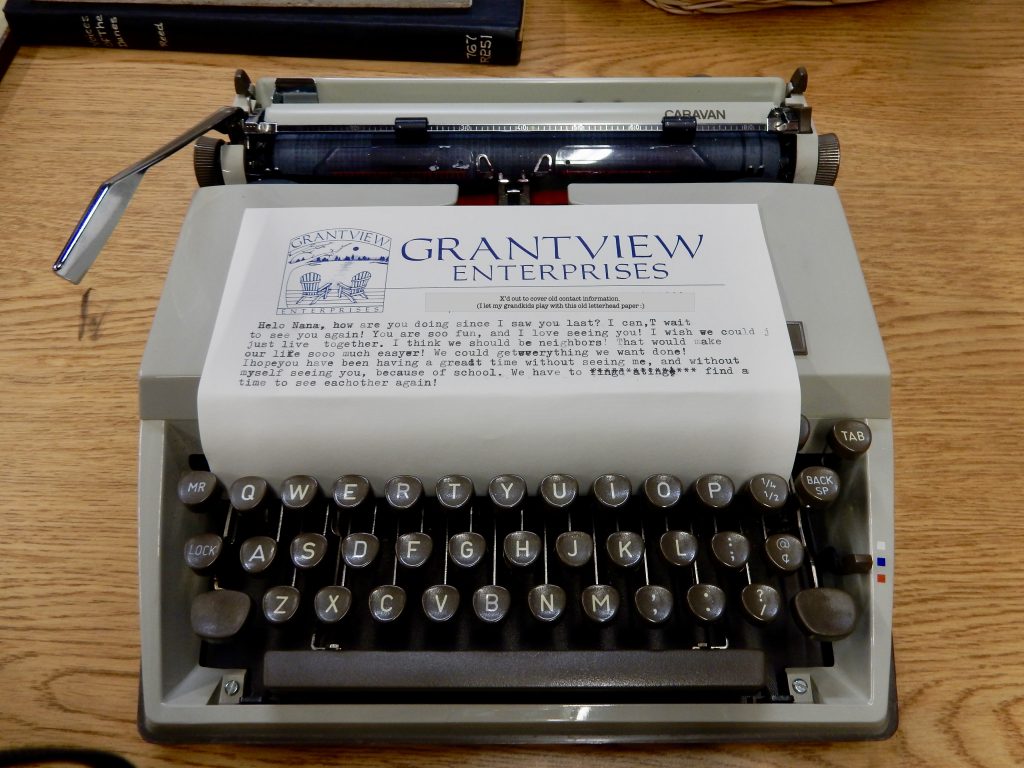 Someday he will be a grown man, busy with lots of responsibilities. I know that, so I'm cherishing our times together now.