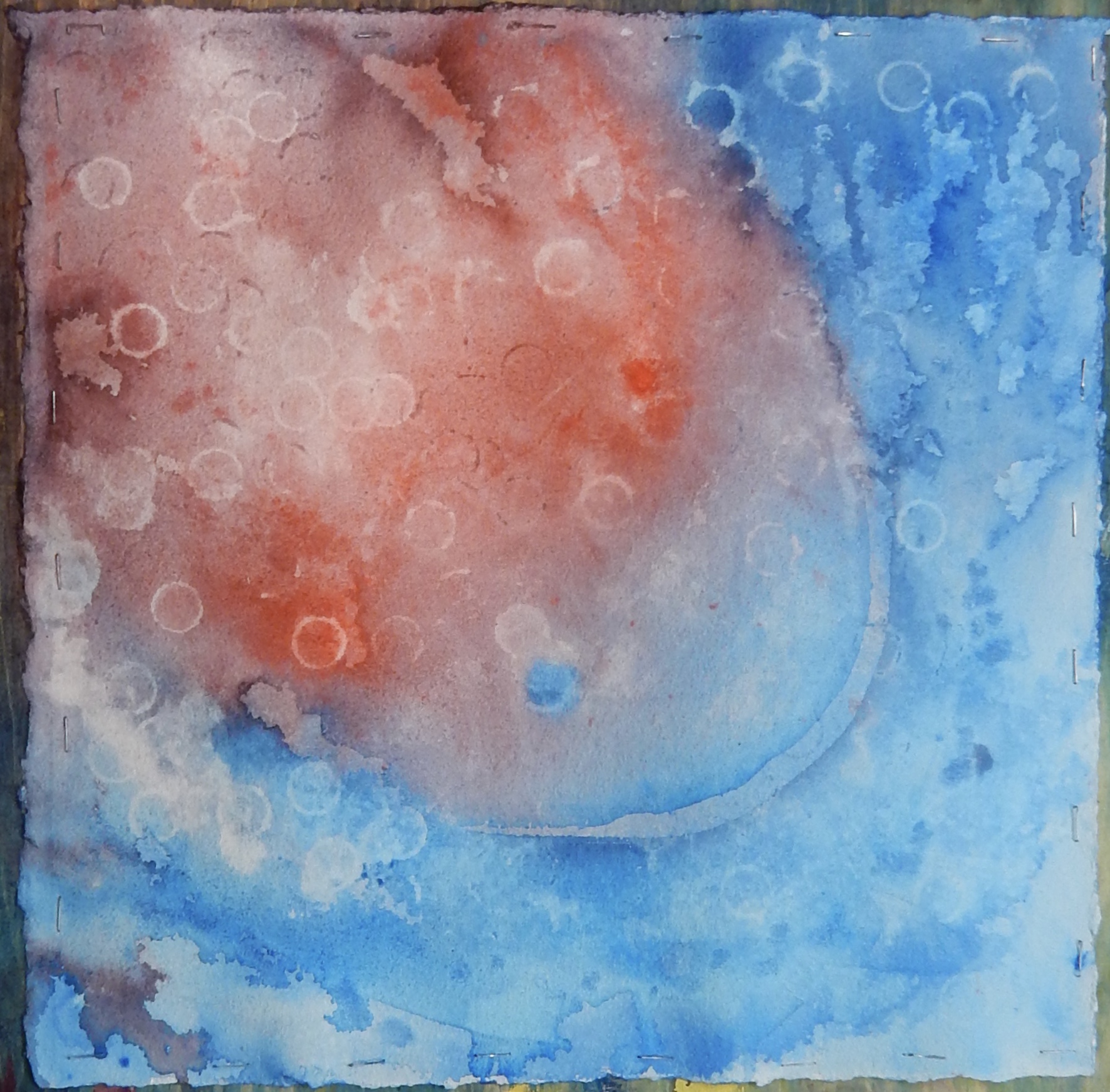 Color Me Poetry (by Aldo, age 10)
There was a blue whale.
He was as hungry as the sky was for the water.
Soon he saw a red chili.
It was like fireworks (boom, boom) that went up into the sky.
Soon the blue whale got the chili and became purple like grapes and bumpy like a chameleon.
* Blue Whale 2018 watercolor painting by Barbara Grant was donated to today's fundraiser for America Scores in Milwaukee