Dreams can be so fascinating. I came across this page describing "The Ballet Feet Dream" from over 20 years ago.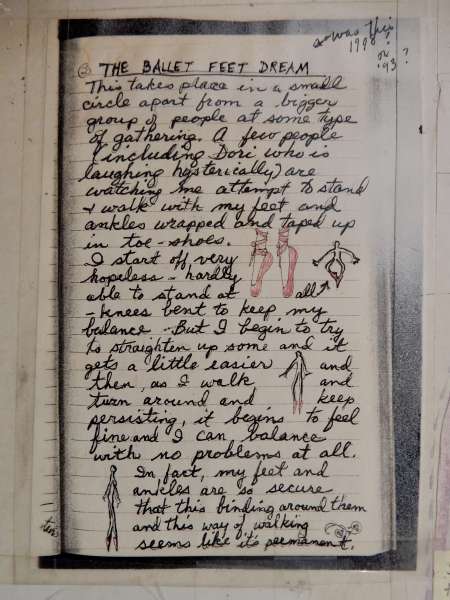 In case it's too difficult to read my writing, I've converted to text here:
"This takes place in a small circle apart from a bigger group of people at some type of gathering.
A few people (including Dori who is laughing hysterically) are watching me attempt to stand and walk with my feet and ankles wrapped and taped up in toe-shoes.
I start off very hopeless – hardly able to stand at all – knees bent to keep my balance. But I begin to try to straighten up some, and it gets a little easier, and then as I walk and turn around and keep persisting it begins to feel fine, and I can balance with no problems at all. In fact, my feet and ankles are so secure that this binding around them and this way for walking seem like it's permanent."