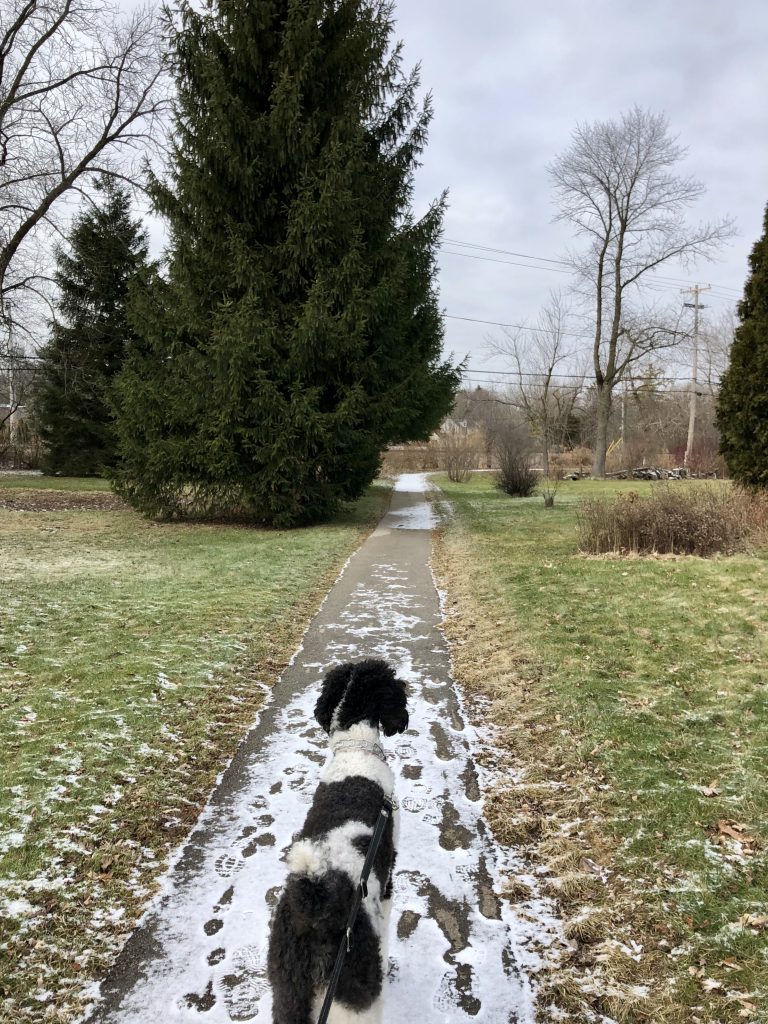 I was frustrated and stressed when I left the studio to exercise Roxy & Ringo. Work was not going well; too many interruptions, not enough flow. Some days are like that.
Slowly but surely after a couple of miles I calmed down. My blood pressure went back to a good level. That is when I remembered what I'd put in my pocket the day before!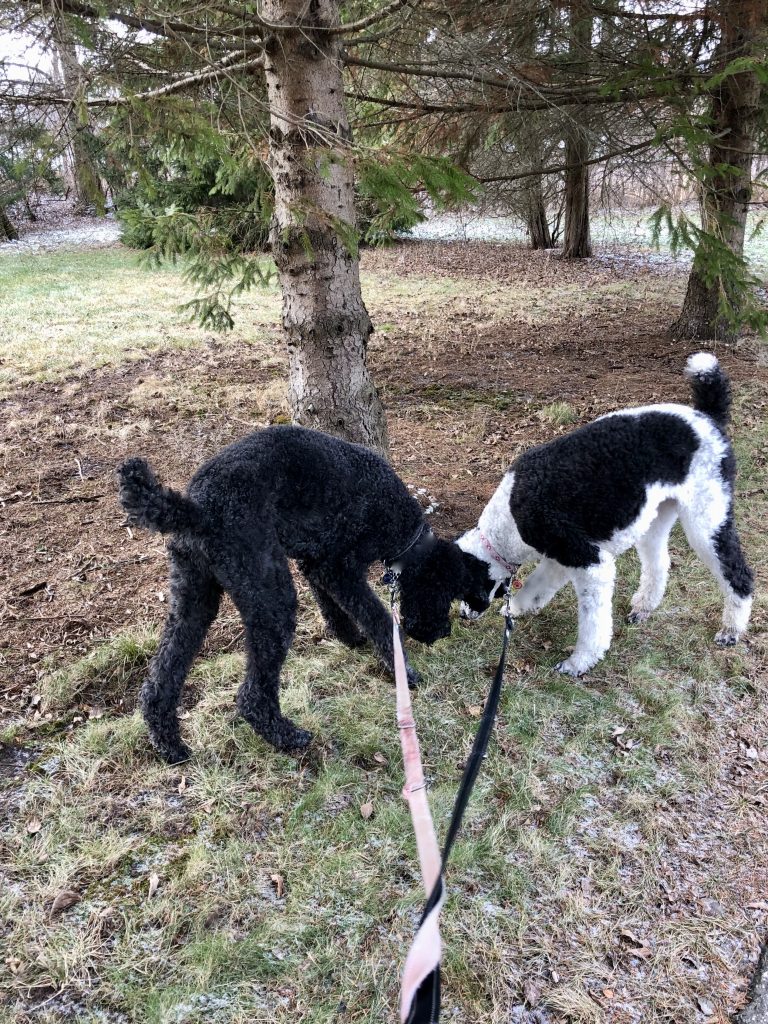 I'd received a lovely gift of lavender soap and lip balm to match. I have lots of chapsticks around the house, in my purse and car, but I never thought to carry one in my walking jacket. This is the coat that can be thrown in the wash; the one that has lots of pockets for poop bags, tissues, my phone, and gloves. I decided to tuck my new lip balm into one and then forgot about it.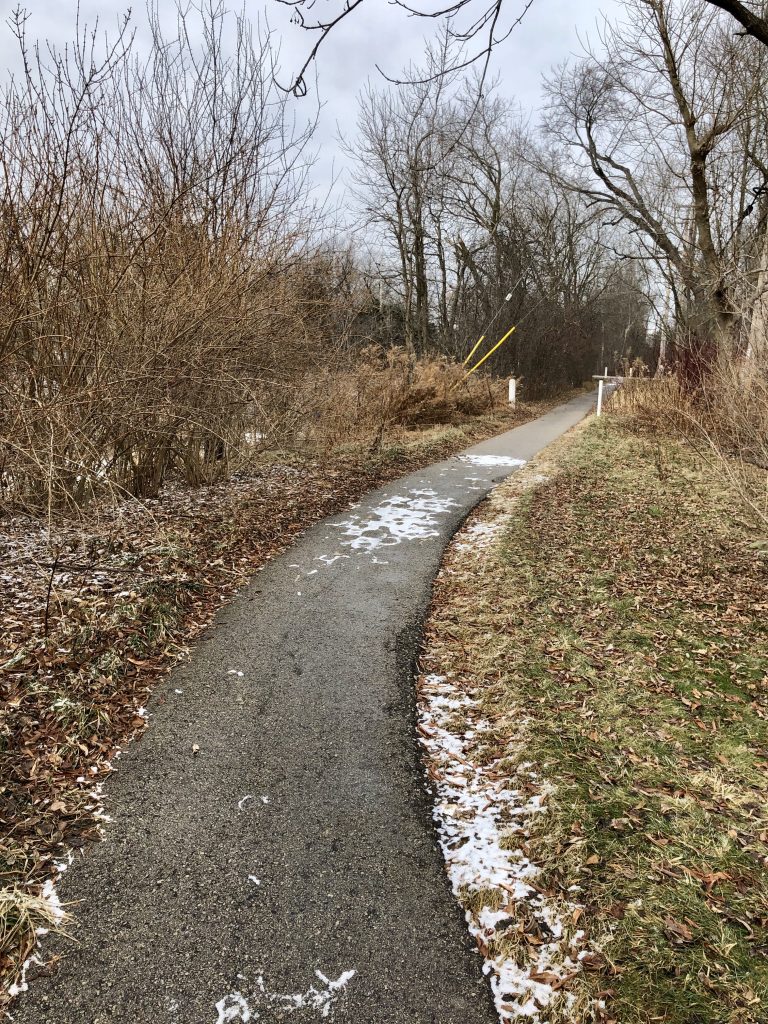 As we hiked along, the wind caused my lips to feel dry… Ah-hah!!! I dug in my pocket for the balm. What a pleasant experience to be walking in quiet nature, nobody but me, Roxy and Ringo with moistened lips and the scent of lavender – mmmm…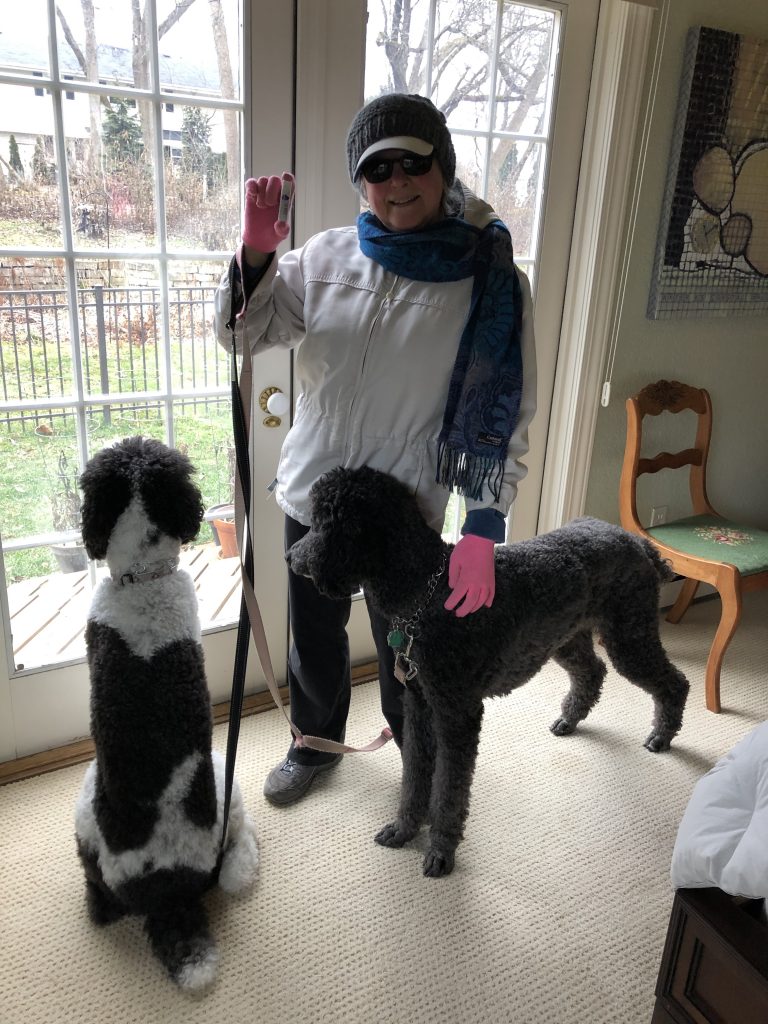 I returned home with a much better frame of mind. Look at me holding up my lavender lip balm with a big smile 🙂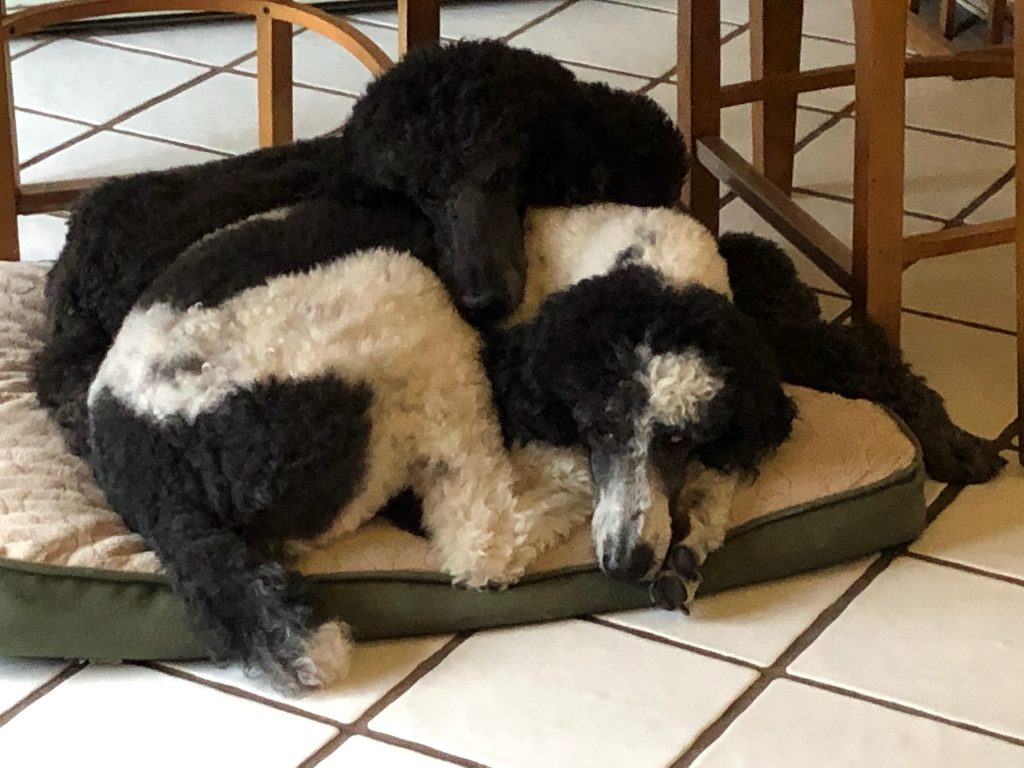 No, it does not take much to make me happy.